Benefits of ROOF Pressure Cleaning
ROOF CLEANING - Roof Cleaning Melbourne
We first apply an Algaecide to the roof, killing and neutralizing the algae growth.
Then a 2nd application ensures it is 100% eliminated.
Each application contains an additive to inhibit future growth.
You now have a like new roof for less!
Leading Roof Cleaner in Melbourne
We will inspect your roof and identify any potential problems before formulating the best approach to clean your roof. Pressure Washing Company's Melbourne pressure cleaning offers our clients a complete solution to roof restoration that includes our advanced roof cleaning system, which involves re-pointing and re-colouring your roof. Your roof will appear brighter, richer and cleaner than it's been in years. In fact, it'll look like you've switched the old tiles for new tiles! Something as simple as the high pressure cleaning of your roof tiles can make all the difference to your roof.
With over 10 years of experience in roof cleaning, Pressure Washing Company are amongst the best roof cleaners in Melbourne, and the roof cleaners Melbourne residents count on for a fast and thorough job. We're built a solid reputation with hundreds of completed roof projects for thousands of clients across Melbourne since opening our doors.
We are the Melbourne roof cleaning contractors who specialise in cement tiles, terracotta roof tile pressure cleaning, and metal roof cleaning. Our goal is to go above and beyond to exceed our clients' expectations, and there is no job too big or too small for our professional and experienced staff to take on. When it comes to roof cleaning services in Melbourne, our clients know that they can count on us for the complete package. We'll work hard to ensure that your roof appears brighter, cleaner and more vibrant than it has in years.
Periodic roof pressure cleaning
Complete roof clean Solution
See what our customers say


Katie Sills
a month ago
Positive: Professionalism, Punctuality, Quality, Responsiveness, Value
Really professional, helpful and hard working. Went over and above to deliver a fantastic service.
Services: Rooftop/skylight cleaning, Window cleaning, Power/pressure washing, Gutter cleaning
tom cook
3 months ago
Pressure Washing Team did an outstanding job. It was quite a challenging task, as he had to clean my entire house and the roof, in order to remove lichen. He was extremely cautious with the roof, and warned me that there was a risk of leaking. He used a lot of care when doing the roof, and there were no leaks.
michael bishop
a year ago
I can wholeheartedly recommend the services from Pressure Washing Team. He has washed the outside of our house and all outside pavers. Pressure Washing Team is very thorough, reliable and professional. I don't often make public recommendations, however in the case of this company it is genuine and very well deserved.
Sam Goyder
a month ago
Highly recommend this company! I had my roof pressure cleaned and my driveway cleaned and then resurfaced. Amazing results, plus great communication was made throughout dealing with them.
Ellen Hudson
a week ago
I have been using Pressure Washing Melbourne cleaning for few years now. Knowledge and quality Pressure Washing Team provides is second to none. I would highly recommend him.
Graeme Ceshire
1 year ago
The boys from Pressure Washing Melbourne went above and beyond to make me happy. They cleaned the driveway and balconies which are looking much better than ever.
Michael Loganathan
a year ago
Pressure Washing Melbourne did the most amazing job cleaning our roof. The difference is like night and day. We have no hesitation in recommending Pressure Washing Melbourne services and will definitely be using them again
Jeni Stavreski
a month ago
Highly recommend this company! I had my roof pressure cleaned and my driveway cleaned and then resurfaced. Amazing results, plus great communication was made throughout dealing with them.
Why Choose Roof Cleaning Services for Your Roof Pressure Washing
There are several reasons why we're industry leaders for roof cleaning in Sydney and why we have such a solid reputation amongst our clients as the best roof tile cleaners in Melbourne. They include:
Complete Solution
We offer a complete roof pressure cleaning and restoration solution at Roof Cleaning Services. This solution includes our advanced roof cleaning system, re-colouring, and re-pointing your roof. When we're finished, your roof tiles will look good as new, improving the overall health of your home and increasing its market value.
Dedication
We dedicate ourselves to each client we work with, and we strive to give them a completed pressure washing that surpasses any and all expectations they may have had. No roof cleaning job in Melbourne is too big, small or difficult for our staff to complete, and Proprietor carries them out personally.
Experience
It's hard to beat over 10 years of industry experience, and this is what you get and more with Pressure Washing Company. We ensure that every step of your roof pressure washing is professional, thorough and timely. Additionally, we have experience with commercial, industrial, residential and strata properties!
Safety
We're committed to keeping everyone safe on each professional roof cleaning job in Melbourne we do. As one of the best roof cleaners in Melbourne, Pressure Washing Company's Team performs the roof pressure cleaning, and we don't work with contractors. Not only does this increase the safety of each project, but it reduces the risks for water ingress.
High quality roof cleaning Melbourne
The cleaning process depends on the type of roof you have. Our company has been operating in this industry for over 10 years, and we know what it takes to provide tailored, professional roof cleaning in Melbourne solutions to our clients. Pressure-washing is one of the most widely-used roof cleaning methods and this is how it is done.
Roof cleaning in Melbourne cost
When you conduct an online search for "Professional Melbourne roof cleaning" or "Best roof cleaning Melbourne" or "Roof Cleaning Services" you will find that there are a large number of operators providing seemingly similar services. But we differentiate ourselves from the crowd by offering cheap roof cleaning Sydney, with no compromise on quality whatsoever.
Roof High Pressure Washing
Pressure washing is a quick way to remove all the stains, moss, mildew, lichen and debris from the roof's surfaces. Once we are done cleaning the roof, it will look vibrant, sharp and appealing. While it may seem like roof high pressure cleaning is an easy job, it takes expertise and experience to do the job right.
Our highly experienced and skilled roof cleaners specialise in removing algae, lichen, moss, mould, mildew and other contaminants from all kinds of roofs. You can rely on our team of professional roof cleaners to provide premium cleaning services.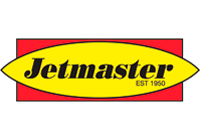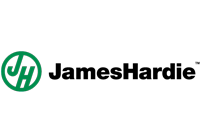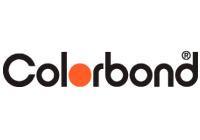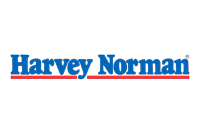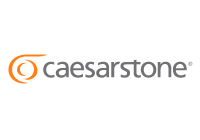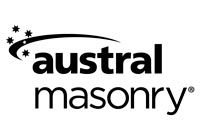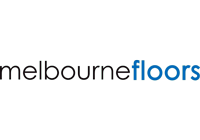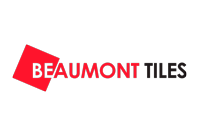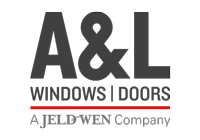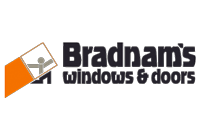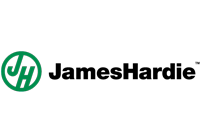 Quality Work – We perform the highest quality work possible, no matter how large or small the project is. Our professional Melbourne pressure cleaners deliver fast and efficient service with meticulous attention to detail.

Years of Experience – You want pressure cleaning in Melbourne that comes backed by years of industry experience.
This is what you'll get and so much more when you work with Pressure Washing Company.

High-Quality Equipment – We believe in having the best equipment available to help us complete our pressure cleaning projects all around Melbourne. It's powerful but precise, and this is why we deliver exceptional results time and time again.

Eco-Friendly – At Pressure Washing Company, we take immense pride in being an Eco-friendly company. Everything we do is done with the environment in mind, and this includes saving water each time we take on a Melbourne pressure cleaning project.