Pressure Washing Company is a domestic and commercial cleaning service provider, which services the entire City of Melbourne and its extended network of suburbs. We adhere to the industry's highest standards of service practices, therefore we do not hesitate to boast that we have been in the top ranks of the cleaning business for over ten years. Our company policy is to never cut corners and continuously improve in what we do, which has gained us a substantial number of returning customers and a reputation to be proud of.
Pressure Washing Company provides a specialised pressure cleaning for multiple types of exterior surfaces. We can clean all types of surfaces. Whether you require cleaning at home or at your business property, we can do it all. The cleaners will use modern high-pressure cleaning equipment that is designed to wash multiple outdoor surfaces. Private homeowners and business property proprietors can benefit from the service. Have mould and mildew, moss, algae, dust, dirt build-up, graffiti and construction residuals successfully removed from your outdoor areas.

FULLY LICENSED AND INSURED
Many strata and building managers require licenced technicians to work on pressure cleaning jobs. Pressure Washing Company cleaning is one of few operators in the pressure cleaning industry to hold the recently introduced Minor Maintenance/Cleaning licence. Licence No: 200123C.
Our qualified cleaning teams can be booked for a one-off cleaning of your property, whether it is associated with your annual de-cluttering and cleaning during the spring, or you require the service for a special occasion. We are also experts in assisting with sanitising private homes and commercial venues after parties and busy events. Pressure Washing Company offers also subscription-style, regular cleaning services, customised to your household needs or to the operating schedule of your business. The same housekeeper or maid can become your routine cleaning assistant, as we understand how important it is to rely on trusted help.72 hours guarantee is attached to our bond cleaning service for your peace of mind and reassurance. We provide individual outdoor & indoor specialised deep cleaning solutions at competitive rates, which also come with serious discounts, when combined.
UNIQUE TECHNOLOGY FOR WASTE WATER CAPTURE
Driven by the demands to protect the environment, Pressure Washing Company developed their unique "Clean and Capture" system to remove and treat waste water during the cleaning process,
and is one of the few systems of its kind in the pressure cleaning industry.
The Clean and Capture works by vacuuming the water to a holding tank as the cleaning process takes place, ensuring that no waste water enters storm water drains. The waste water is removed, treated and disposed of safely.


Katie Sills
a month ago
Positive: Professionalism, Punctuality, Quality, Responsiveness, Value
Really professional, helpful and hard working. Went over and above to deliver a fantastic service.
Services: Rooftop/skylight cleaning, Window cleaning, Power/pressure washing, Gutter cleaning
tom cook
3 months ago
Pressure Washing Team did an outstanding job. It was quite a challenging task, as he had to clean my entire house and the roof, in order to remove lichen. He was extremely cautious with the roof, and warned me that there was a risk of leaking. He used a lot of care when doing the roof, and there were no leaks.
michael bishop
a year ago
I can wholeheartedly recommend the services from Pressure Washing Team. He has washed the outside of our house and all outside pavers. Pressure Washing Team is very thorough, reliable and professional. I don't often make public recommendations, however in the case of this company it is genuine and very well deserved.
Sam Goyder
a month ago
Highly recommend this company! I had my roof pressure cleaned and my driveway cleaned and then resurfaced. Amazing results, plus great communication was made throughout dealing with them.
Ellen Hudson
a week ago
I have been using Pressure Washing Melbourne cleaning for few years now. Knowledge and quality Pressure Washing Team provides is second to none. I would highly recommend him.
Graeme Ceshire
1 year ago
The boys from Pressure Washing Melbourne went above and beyond to make me happy. They cleaned the driveway and balconies which are looking much better than ever.
Michael Loganathan
a year ago
Pressure Washing Melbourne did the most amazing job cleaning our roof. The difference is like night and day. We have no hesitation in recommending Pressure Washing Melbourne services and will definitely be using them again
Jeni Stavreski
a month ago
Highly recommend this company! I had my roof pressure cleaned and my driveway cleaned and then resurfaced. Amazing results, plus great communication was made throughout dealing with them.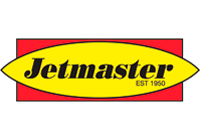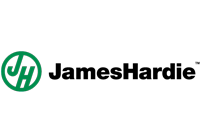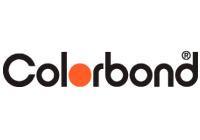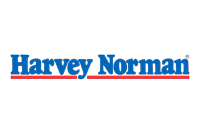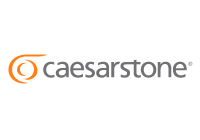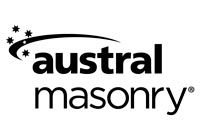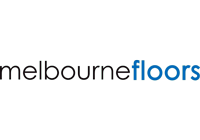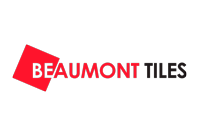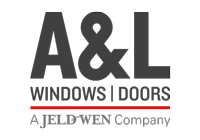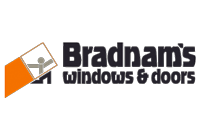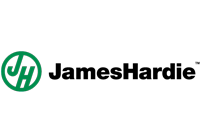 Quality Work – We perform the highest quality work possible, no matter how large or small the project is.
Our professional Melbourne pressure cleaners deliver fast and efficient service with meticulous attention to detail.
Years of Experience – You want pressure cleaning in Melbourne that comes backed by years of industry experience.
This is what you'll get and so much more when you work with Pressure Washing Company.
With 2 decades of experience and a dedication to going above and beyond for our clients,
we're the pressure cleaner in Melbourne our clients depend on.
High-Quality Equipment – We believe in having the best equipment available to help us complete our pressure cleaning projects all around Melbourne. It's powerful but precise, and this is why we deliver exceptional results time and time again.
Eco-Friendly – At Pressure Washing Company, we take immense pride in being an Eco-friendly company. Everything we do is done with the environment in mind, and this includes saving water each time we take on a Melbourne pressure cleaning project.