Have the shiniest home on the block
Exterior house washing that's positively shiny
If it's been a while since your last wash, you'll probably notice that your house is looking a little grimy. If you're tired of looking at your dirty and stained siding, it's probably time to give your home a deep clean. We can help! Pressure Washing Company has the professional equipment and the know-how to get your home shining brighter than ever. Our technicians can safely and efficiently clean the exterior of most homes in a single day. It really couldn't be any easier!
At Pressure Washing Company, we use water, the latest cleaning technology, and some good old fashioned elbow grease to get your home's exterior shining bright. Other than small amounts of bleach, no harmful chemicals are needed. We could use harsh chemicals, but we choose not to. Planet Earth likes it that way, and so does your home! We provide high-pressure cleaning services in Melbourne and will clean any surface.
Low Pressure Building Cleaning
See what our customers say


Katie Sills
a month ago
Positive: Professionalism, Punctuality, Quality, Responsiveness, Value
Really professional, helpful and hard working. Went over and above to deliver a fantastic service.
Services: Rooftop/skylight cleaning, Window cleaning, Power/pressure washing, Gutter cleaning
tom cook
3 months ago
Pressure Washing Team did an outstanding job. It was quite a challenging task, as he had to clean my entire house and the roof, in order to remove lichen. He was extremely cautious with the roof, and warned me that there was a risk of leaking. He used a lot of care when doing the roof, and there were no leaks.
michael bishop
a year ago
I can wholeheartedly recommend the services from Pressure Washing Team. He has washed the outside of our house and all outside pavers. Pressure Washing Team is very thorough, reliable and professional. I don't often make public recommendations, however in the case of this company it is genuine and very well deserved.
Sam Goyder
a month ago
Highly recommend this company! I had my roof pressure cleaned and my driveway cleaned and then resurfaced. Amazing results, plus great communication was made throughout dealing with them.
Ellen Hudson
a week ago
I have been using Pressure Washing Melbourne cleaning for few years now. Knowledge and quality Pressure Washing Team provides is second to none. I would highly recommend him.
Graeme Ceshire
1 year ago
The boys from Pressure Washing Melbourne went above and beyond to make me happy. They cleaned the driveway and balconies which are looking much better than ever.
Michael Loganathan
a year ago
Pressure Washing Melbourne did the most amazing job cleaning our roof. The difference is like night and day. We have no hesitation in recommending Pressure Washing Melbourne services and will definitely be using them again
Jeni Stavreski
a month ago
Highly recommend this company! I had my roof pressure cleaned and my driveway cleaned and then resurfaced. Amazing results, plus great communication was made throughout dealing with them.
EXTERNAL HOUSE WASHING Melbourne
HOW TO SAFELY RESTORE YOUR HOUSE'S AESTHETIC APPEAL WITHOUT IT COSTING YOU AN ARM AND A LEG!
With Our External House Washing Melbourne Services, We Help Home Owners Totally Restore The Look Of Their Home With Our Unique Gutter to Ground Low-Pressure Washing Service
You'll get a complete house wash from gutter to ground

 – without the risk of damage occurring from our special low-pressure washing equipment

Rather than paying for expensive landscaping or painting,

simply washing the exterior of your house will make it look brand new AND save you a tonne of money

Get a professional and reliable clean EVERY time

 because our unique exterior house cleaning service effectively washes ALL areas of the house (including areas that are hidden)

Your satisfaction is guaranteed too,

 as we treat every property as if it were our own… and just in case you notice we've missed a spot, we'll gladly return and fix it all up for you!
We've perfected the soft wash method at Pressure Washing Company, and it's the preferred home pressure washing Melbourne technique for both small and large homes. This simple process starts with the client taking a few easy steps to ensure that no water or detergent damage occurs around or in your home.
These steps include:
Ensure you tightly close all doors and windows
Place rags or old towels along the bottom of your doors to absorb any water that may get inside during the washing process
Cover or move any items on your balconies, decks or patios that aren't waterproof
Remove clothing from your washing lines
Park your car in the garage or away from your home
Switch off any electrical equipment or outdoor lighting
Ensure that you close your fuse box
Once you do this, our pressure cleaning technicians will do a quick walk around your property to ensure everything is sealed, and that your vehicle is a safe distance away. When we're sure all the precautions are in place, we'll start the soft wash process.
The Pressure Washing Company Difference
We start the pressure cleaning process by spraying a specially formulated cleaning solution on your home's exterior. This includes spraying the gutters, eves, window frames, windows, awnings, fly screens, doors and walls. The Soft Wash solution only takes a few minutes to go to work, and it breaks down grime, mould and cobwebs.
If you have stubborn dirt, we may have to loosen it with a soft brush prior to rinsing it off to ensure we get an even clean. Once the solution works, we'll rinse it off in cold water. We only use a pressure that is similar to a garden hose, and we can easily adjust it to safely and effectively clean any delicate areas like lighting fixtures or power points.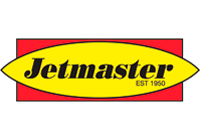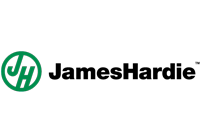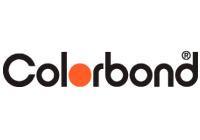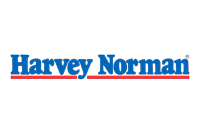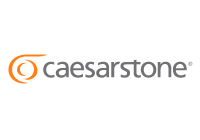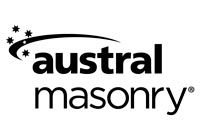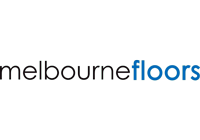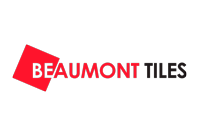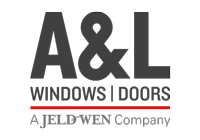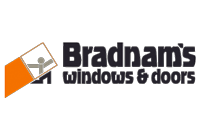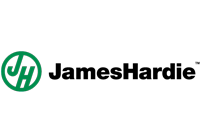 Quality Work – We perform the highest quality work possible, no matter how large or small the project is. Our professional Melbourne pressure cleaners deliver fast and efficient service with meticulous attention to detail.

Years of Experience – You want pressure cleaning in Melbourne that comes backed by years of industry experience.
This is what you'll get and so much more when you work with Pressure Washing Company.

High-Quality Equipment – We believe in having the best equipment available to help us complete our pressure cleaning projects all around Melbourne. It's powerful but precise, and this is why we deliver exceptional results time and time again.

Eco-Friendly – At Pressure Washing Company, we take immense pride in being an Eco-friendly company. Everything we do is done with the environment in mind, and this includes saving water each time we take on a Melbourne pressure cleaning project.