Mould & Algae Treatment Melbourne
Pressure Washing Company technicians have all the required equipment and offer treatments that not only effectively remove algae and mould but also minimise / stop their return. We cover all Melbourne suburbs.
Mould and algae commonly occur both outdoor and indoor areas where there is a lot of moisture present and a lot of water flowing over the tiled, concreted or tiled area. Once mould and algae start growing they expand very quickly and the entir area can be covered by this unsightly and unhealthy attacker in no time. 
Mould belongs to a common group of organisms called fungi and can grow both indoors and outdoors. Most causes of mould growth are poor ventilation, high dampness and moisture levels. Not only is mould and algae unsightly but they can carry serious health risks. Mould reproduces by producing tiny particles called spores. These spores are carried in the air and can cause health problems if inhaled by people. Common side effects include blocked or running nose, irritation of skin and eyes as well as wheezing. People mostly affected by mould are asthma sufferers. Mould and algae is best removed as soon as it starts forming. The sooner action is taken the better the end results will be. 
Retaining walls, Patios, Balconies
Pavers, Terracotta treatment
See what our customers say


Katie Sills
a month ago
Positive: Professionalism, Punctuality, Quality, Responsiveness, Value
Really professional, helpful and hard working. Went over and above to deliver a fantastic service.
Services: Rooftop/skylight cleaning, Window cleaning, Power/pressure washing, Gutter cleaning
tom cook
3 months ago
Pressure Washing Team did an outstanding job. It was quite a challenging task, as he had to clean my entire house and the roof, in order to remove lichen. He was extremely cautious with the roof, and warned me that there was a risk of leaking. He used a lot of care when doing the roof, and there were no leaks.
michael bishop
a year ago
I can wholeheartedly recommend the services from Pressure Washing Team. He has washed the outside of our house and all outside pavers. Pressure Washing Team is very thorough, reliable and professional. I don't often make public recommendations, however in the case of this company it is genuine and very well deserved.
Sam Goyder
a month ago
Highly recommend this company! I had my roof pressure cleaned and my driveway cleaned and then resurfaced. Amazing results, plus great communication was made throughout dealing with them.
Ellen Hudson
a week ago
I have been using Pressure Washing Melbourne cleaning for few years now. Knowledge and quality Pressure Washing Team provides is second to none. I would highly recommend him.
Graeme Ceshire
1 year ago
The boys from Pressure Washing Melbourne went above and beyond to make me happy. They cleaned the driveway and balconies which are looking much better than ever.
Michael Loganathan
a year ago
Pressure Washing Melbourne did the most amazing job cleaning our roof. The difference is like night and day. We have no hesitation in recommending Pressure Washing Melbourne services and will definitely be using them again
Jeni Stavreski
a month ago
Highly recommend this company! I had my roof pressure cleaned and my driveway cleaned and then resurfaced. Amazing results, plus great communication was made throughout dealing with them.
Our three treatments are:
Anti-fungal treatment

Once the surface has been steam cleaned, Pressure Washing Company's pressure cleaning technicians apply a product to the affected area. The biodegradable solution works to attack moss, mould and gunge spores. Each time the surface becomes wet the solution re-activates to prevent mould and algae taking hold again.

Water repellent treatment

Mould and algae require wet or damp conditions to grow. By treating affected porous surfaces with water repellent, Pressure Washing Company's technicians can greatly inhibit the regrowth of mould and algae. The water repellent penetrates deep into the pores, forming a bond with the surface and assists in locking out any water and contaminants. Water repellent treatment is also extremely effective in reducing slip hazards.

Surfaces are then sealed

with a suitable sealer to which we add a special anti mould treatment prior to application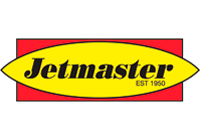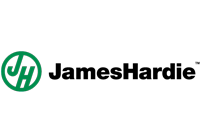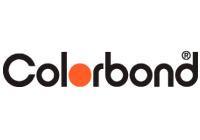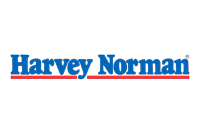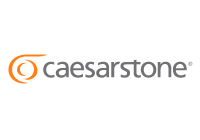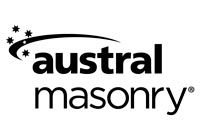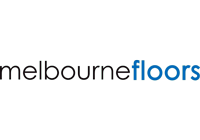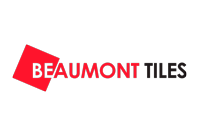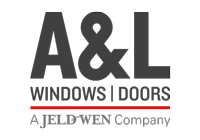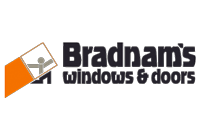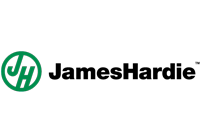 Quality Work – We perform the highest quality work possible, no matter how large or small the project is. Our professional Melbourne pressure cleaners deliver fast and efficient service with meticulous attention to detail.

Years of Experience – You want pressure cleaning in Melbourne that comes backed by years of industry experience.
This is what you'll get and so much more when you work with Pressure Washing Company.

High-Quality Equipment – We believe in having the best equipment available to help us complete our pressure cleaning projects all around Melbourne. It's powerful but precise, and this is why we deliver exceptional results time and time again.

Eco-Friendly – At Pressure Washing Company, we take immense pride in being an Eco-friendly company. Everything we do is done with the environment in mind, and this includes saving water each time we take on a Melbourne pressure cleaning project.