The uses for steam cleaning
With temperatures of between 80° & 120° C and pressure up to 200 bar, the cleaning power of simple water is greatly increased. Our trailer-mounted high-pressure steam cleaning equipment is most suited to cleaning non-porous, man-made materials such as concrete, bricks, and paving slabs.
Our operatives will literally blast away dirt and grime. With the addition of using hot water/steam, algae and weed growth is killed off and regrowth is greatly inhibited without the use of chemicals.
So a professional pressure cleaning company may come in handy when you want to get rid of grime, debris, dust, and dirt from driveways, parking lots, walkways, decking, and other concrete, and other surfaces.
You can check in at your local equipment rental shop to rent pressure cleaning equipment, but there are many benefits to hiring a professional pressure cleaning company.
Remove all manner of stains, dirt, grease
Cleaning of Brick & Natural Stone
See what our customers say


Katie Sills
a month ago
Positive: Professionalism, Punctuality, Quality, Responsiveness, Value
Really professional, helpful and hard working. Went over and above to deliver a fantastic service.
Services: Rooftop/skylight cleaning, Window cleaning, Power/pressure washing, Gutter cleaning
tom cook
3 months ago
Pressure Washing Team did an outstanding job. It was quite a challenging task, as he had to clean my entire house and the roof, in order to remove lichen. He was extremely cautious with the roof, and warned me that there was a risk of leaking. He used a lot of care when doing the roof, and there were no leaks.
michael bishop
a year ago
I can wholeheartedly recommend the services from Pressure Washing Team. He has washed the outside of our house and all outside pavers. Pressure Washing Team is very thorough, reliable and professional. I don't often make public recommendations, however in the case of this company it is genuine and very well deserved.
Sam Goyder
a month ago
Highly recommend this company! I had my roof pressure cleaned and my driveway cleaned and then resurfaced. Amazing results, plus great communication was made throughout dealing with them.
Ellen Hudson
a week ago
I have been using Pressure Washing Melbourne cleaning for few years now. Knowledge and quality Pressure Washing Team provides is second to none. I would highly recommend him.
Graeme Ceshire
1 year ago
The boys from Pressure Washing Melbourne went above and beyond to make me happy. They cleaned the driveway and balconies which are looking much better than ever.
Michael Loganathan
a year ago
Pressure Washing Melbourne did the most amazing job cleaning our roof. The difference is like night and day. We have no hesitation in recommending Pressure Washing Melbourne services and will definitely be using them again
Jeni Stavreski
a month ago
Highly recommend this company! I had my roof pressure cleaned and my driveway cleaned and then resurfaced. Amazing results, plus great communication was made throughout dealing with them.
Patio steam cleaning
The uses for steam cleaning
Professional patio steam cleaning is by far the most delicate yet most thorough patio cleaning method available for all patio surface types, not only does the eco-friendly superheated steam cut-though and remove all types of surface dirt, staining and organic mater effortlessly without applying harsh chemicals or high-pressure but the superheated steam also sterilises the surface during the cleaning process preventing further organic regrowths. Our team at Pressure Washing Company provide the very best In Melbourne and Therma-Tech superheated patio steam cleaning and guarantee spotless finishes and full colour restoration for all surfaces. We offer free no obligation quotations and even provide free sample test cleaning to demonstrate the magnificent results we can achieve in Melbourne.
The Pressure Washing Company steam cleaning systems are professional, state of the art pieces of cleaning equipment, primally designed for cleaning buildings under conservation due to there gentle cleaning techniques, the superheated steam cleaners are manually operated and temperature levels can be set to reach record-breaking highs of up to 150C cutting though the very toughest of stains and organic mater including oil, paint, Algae, and the most dreaded Lichen (patio black spot) effortlessly without the use of high-pressure or chemicals eliminating any risk of damage being caused to your patios surface or the patios pointing that is so often inflicted under high-pressure jet washing, also operating on a much lower water flow then conventional pressure washing systems, patio steam cleaning causes no splash back on surrounding surfaces and cleaned surfaces are not saturated and are dried within minuets.
PRESSURE WASHING & STEAM CLEANING SERVICES ACROSS Melbourne
In addition to our pressure washing and steam cleaning services we have expertise in low pressure 'Softwashing.' Softwashing is another way to clean exterior surfaces without the need for pressurised water.
This technique is more suited to cleaning render, stone window sills, balustrade and any other soft stone work or fragile surfaces including some roofs. This uses a low pressure application of biocides and detergents followed up by a good rinsing down and all at no more pressure than your average garden hose.
Low Pressure Steam

Low pressure steam cleaning uses higher temperatures, up to 150 degrees C, rather than higher pressures effectively to clean delicate substrates.

High Pressure Steam

High pressure steam cleaning combines 120 degrees C with a bit more oomph to blast away dirt and grime from more robust surfaces.

Chemicals

We try wherever possible to avoid using chemicals. When there is no alternative, we use bio-degradable products that have proven effectiveness.

Access Methods

Both high pressure and low pressure steam cleaning can be used for facade cleaning by way of rope access/abseiling or cherry pickers.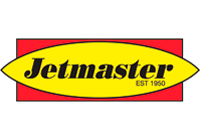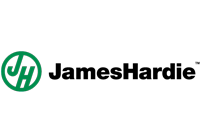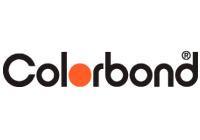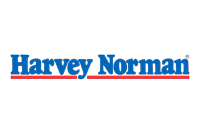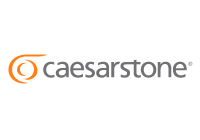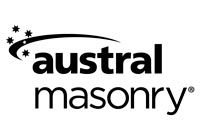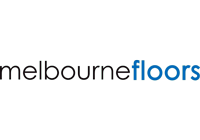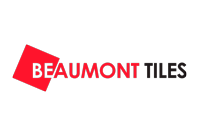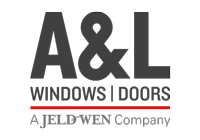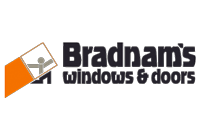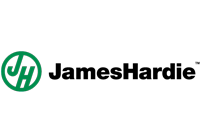 Quality Work – We perform the highest quality work possible, no matter how large or small the project is. Our professional Melbourne pressure cleaners deliver fast and efficient service with meticulous attention to detail.

Years of Experience – You want pressure cleaning in Melbourne that comes backed by years of industry experience.
This is what you'll get and so much more when you work with Pressure Washing Company.

High-Quality Equipment – We believe in having the best equipment available to help us complete our pressure cleaning projects all around Melbourne. It's powerful but precise, and this is why we deliver exceptional results time and time again.

Eco-Friendly – At Pressure Washing Company, we take immense pride in being an Eco-friendly company. Everything we do is done with the environment in mind, and this includes saving water each time we take on a Melbourne pressure cleaning project.