OUR DRIVEWAY AND PATIO CLEANING IN Melbourne
If you are reading this you are probably on the hunt for a professional driveway and patio cleaning in Melbourne.

Wherever you are in Melbourne (Central, North, South, East, and West) or even outside Melbourne, we will clean your driveway, patio and pathway using concrete and high pressure washing systems of cleaning.

The driveway is an important factor when you want to create curb-appeal and give a good impression of your home and generally enhance your neighbourhood. This is why it's best to leave this specialist job to a professional cleaning company.

The good thing about driveway cleaning is that the process does not use chemicals to clean pathways and patios, whatever it's made from. At the end of the cleaning process, you will see that your external surfaces are immaculately clean.
Stop Mould, Mildew and Moss Growth
Quicker than Manual Cleaning
See what our customers say


Katie Sills
a month ago
Positive: Professionalism, Punctuality, Quality, Responsiveness, Value
Really professional, helpful and hard working. Went over and above to deliver a fantastic service.
Services: Rooftop/skylight cleaning, Window cleaning, Power/pressure washing, Gutter cleaning
tom cook
3 months ago
Pressure Washing Team did an outstanding job. It was quite a challenging task, as he had to clean my entire house and the roof, in order to remove lichen. He was extremely cautious with the roof, and warned me that there was a risk of leaking. He used a lot of care when doing the roof, and there were no leaks.
michael bishop
a year ago
I can wholeheartedly recommend the services from Pressure Washing Team. He has washed the outside of our house and all outside pavers. Pressure Washing Team is very thorough, reliable and professional. I don't often make public recommendations, however in the case of this company it is genuine and very well deserved.
Sam Goyder
a month ago
Highly recommend this company! I had my roof pressure cleaned and my driveway cleaned and then resurfaced. Amazing results, plus great communication was made throughout dealing with them.
Ellen Hudson
a week ago
I have been using Pressure Washing Melbourne cleaning for few years now. Knowledge and quality Pressure Washing Team provides is second to none. I would highly recommend him.
Graeme Ceshire
1 year ago
The boys from Pressure Washing Melbourne went above and beyond to make me happy. They cleaned the driveway and balconies which are looking much better than ever.
Michael Loganathan
a year ago
Pressure Washing Melbourne did the most amazing job cleaning our roof. The difference is like night and day. We have no hesitation in recommending Pressure Washing Melbourne services and will definitely be using them again
Jeni Stavreski
a month ago
Highly recommend this company! I had my roof pressure cleaned and my driveway cleaned and then resurfaced. Amazing results, plus great communication was made throughout dealing with them.
Benefits of Driveway Pressure Cleaning
There are several benefits that come with a thorough driveway pressure cleaning, and they include but are not limited too:
Stop Mould, Mildew and Moss Growth. Mould, mildew and moss can grow in any shaded areas of your driveway. Not only do they create unsightly black or green patterns in your driveway's medium, but they can also cause your driveway to deteriorate at a faster rate. Good pressure washing of driveways helps to remove any mould, mildew or moss you may have.

Boost Curb Appeal. A clean and well-maintained driveway is a fast and efficient way to give your home a facelift and boost your home's curb appeal. This is especially important if you plan to sell. We'll remove all of the caked on dirt and grime, and restore your driveway's natural and bright look.

Allows for Sealant. Ideally, you'd like your driveway to last for years, and applying a good sealant can prevent erosion problems that you see with fluctuating temperatures, salt and the elements. Before you apply a sealant, your driveway must be completely free of debris, grime and dust to ensure it adheres well. Driveway pressure cleaning helps to ensure your sealant has a clean medium to soak into.

Quicker than Manual Cleaning. Do you really have the time or the desire to go out and scrub your driveway by hand? Not only is this very labour-intensive work, but you won't be able to get the layers of grime up. Pressure washing of driveways allows you to get past the surface grime layer and straight to the most difficult stuck in layers for a superior clean.

Stop Weed Growth. With the dirt and dust that can blow around in Australia, it gives weeds a perfect growing medium. These weeds can eventually damage your driveway, and they aren't nice to look at either. Pressure washing removes this medium and helps to protect your driveway from damage.
Why you need a driveway pressure cleaning service in Melbourne
The uses for steam cleaning
Professional Driveway Pressure Cleaning Service. It might be tempting to try and clean your driveway yourself, but why not choose a professional driveway pressure cleaning service instead? Why should you try it?

Saves time. You can rely on experienced pros to look after your driveway. They have the right equipment and the know-how to clean and improve your driveway so it looks as good as new again.

Commercial grade equipment. A domestic pressure cleaner isn't capable of handling all the grease, oil spills and tyre marks. This will result in a much longer cleaning process and lacklustre results.

Future-proof your driveway. With our driveway cleaning service paired with repainting and sealing, we have all the driveway services you need to improve the look and function of your driveway.

Experience. We've cleaned and improved all kinds of driveways over the years, so no matter what type of driveway you have, we'll know exactly how to clean it.
Driveway cleaning benefits
Whether it's a brick-paved driveway, concrete, liquid limestone, exposed aggregate or patterned concrete surface, we provide exceptional driveway cleaning. In fact, every Kleenit operator is highly skilled in identifying the requirements for different surfaces.

Generally, the driveway cleaning process involves the application of a quality detergent to break down grease, oils, fats and other nasties from automobiles or equipment. We treat the whole area with a strong, biodegradable alkaline detergent and let it do its work on dirt, grime, oil stains and tyre marks.

The specialised Whirlaway attachment works on exposed aggregate concrete, liquid limestone, stencilcrete, patterned concrete, a plain concrete finish, brick pavers or tiles – and won't splatter dislodged dirt over your walls or windows.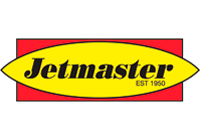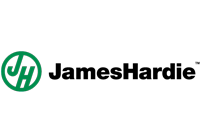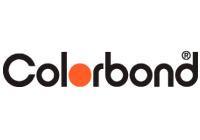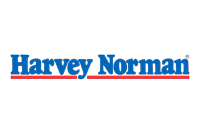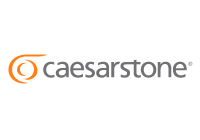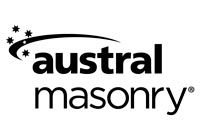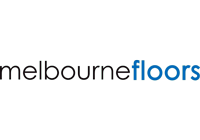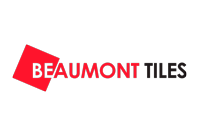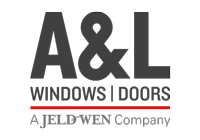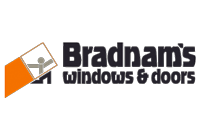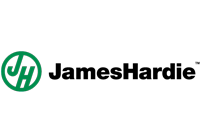 Quality Work – We perform the highest quality work possible, no matter how large or small the project is. Our professional Melbourne pressure cleaners deliver fast and efficient service with meticulous attention to detail.

Years of Experience – You want pressure cleaning in Melbourne that comes backed by years of industry experience.
This is what you'll get and so much more when you work with Pressure Washing Company.

High-Quality Equipment – We believe in having the best equipment available to help us complete our pressure cleaning projects all around Melbourne. It's powerful but precise, and this is why we deliver exceptional results time and time again.

Eco-Friendly – At Pressure Washing Company, we take immense pride in being an Eco-friendly company. Everything we do is done with the environment in mind, and this includes saving water each time we take on a Melbourne pressure cleaning project.