Protective sealers to enhance hard surfaces
More than a surface-level job
Protect and preserve your outdoor hard surfaces with a protective sealer treatment from Melbourne's protective sealing experts.
Concrete sealing protection of floors is an art, especially on those heavy traffic areas where a sealing could wear or peel faster than expected. But there is much more than meets the eye and applying a floor sealing is more than just a "painting a floor." 
Pressure Washing Company are trained in the application of specialty floors, and with 10+ years of experience, you've come to the right place!
Driveways protective sealer
Courtyards clean and apply sealer
Strata blocks protective sealer
Building facades clean and apply sealer
See what our customers say


Katie Sills
a month ago
Positive: Professionalism, Punctuality, Quality, Responsiveness, Value
Really professional, helpful and hard working. Went over and above to deliver a fantastic service.
Services: Rooftop/skylight cleaning, Window cleaning, Power/pressure washing, Gutter cleaning
tom cook
3 months ago
Pressure Washing Team did an outstanding job. It was quite a challenging task, as he had to clean my entire house and the roof, in order to remove lichen. He was extremely cautious with the roof, and warned me that there was a risk of leaking. He used a lot of care when doing the roof, and there were no leaks.
michael bishop
a year ago
I can wholeheartedly recommend the services from Pressure Washing Team. He has washed the outside of our house and all outside pavers. Pressure Washing Team is very thorough, reliable and professional. I don't often make public recommendations, however in the case of this company it is genuine and very well deserved.
Sam Goyder
a month ago
Highly recommend this company! I had my roof pressure cleaned and my driveway cleaned and then resurfaced. Amazing results, plus great communication was made throughout dealing with them.
Ellen Hudson
a week ago
I have been using Pressure Washing Melbourne cleaning for few years now. Knowledge and quality Pressure Washing Team provides is second to none. I would highly recommend him.
Graeme Ceshire
1 year ago
The boys from Pressure Washing Melbourne went above and beyond to make me happy. They cleaned the driveway and balconies which are looking much better than ever.
Michael Loganathan
a year ago
Pressure Washing Melbourne did the most amazing job cleaning our roof. The difference is like night and day. We have no hesitation in recommending Pressure Washing Melbourne services and will definitely be using them again
Jeni Stavreski
a month ago
Highly recommend this company! I had my roof pressure cleaned and my driveway cleaned and then resurfaced. Amazing results, plus great communication was made throughout dealing with them.
Choosing the right protective sealing treatment
Preparation is critical for a longer floor-sealing-lifespan; bad "bonding" may result in common defects such as peeling, discolouration or worn areas.
Sealing of floors is as good as the preparation underneath, a floor showing signs of delamination or a sealing being worn will require an expert approach to guarantee proper remediation and longer lifespan.
Results and durability may vary depending on the stripping chemicals and coatings, floor condition, consideration for drying times, moisture and temperature.
At Pressure Washing Company we have the expertise, manpower and equipment necessary to advise you on best practices and deliver the best strip and sealing every time.
We clean and apply protective sealer to a wide range of hard surfaces including:
Driveways
Courtyards
Council paths
Strata blocks
Building facades
Retaining walls
Natural stone
Car parks
Choosing the right protective sealing treatment
There are two types of protective sealers:
Acrylic Sealer
Acrylic sealer forms a protective film, preventing mould, grime and stains from penetrating the surface. It gives the surface a darkened, wet-look effect which hides any imperfections or stubborn stains.
An acrylic sealer treatment is most commonly applied to driveways, paths, pavers, coloured concrete, stencil concrete and stamped concrete. It is available as a clear coating or in any colour. This easy-to-apply, UV-stable sealer requires two coats which will strengthen the surface, prevent deterioration and be easier to clean.
Penetrating Sealer
Penetrating sealer is an invisible protectant that is applied to porous surfaces. It is ideal for sealing natural stone such as sandstone, limestone, granite, terracotta and marble. It protects the surface by repelling water and preventing mould regrowth, which greatly reduces slip hazards.
Penetrating sealer is used to seal building facades, retaining walls, pavers, concrete, tiles and grout. The sealer repels oil and food stains, allowing the surface to stay cleaner for longer, which significantly reduces maintenance costs.
Get advice from the experts
Our specialists help to seal and protect driveways, concrete areas, buildings, walkways and walls throughout the Melbourne area. Contact us today for advice and a quote on the best sealant solution for your hard surfaces.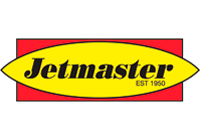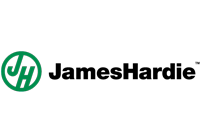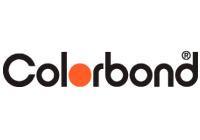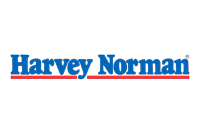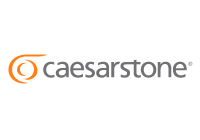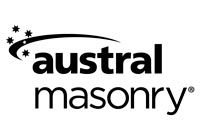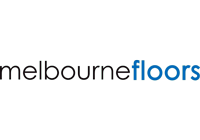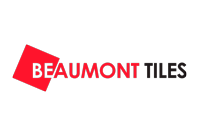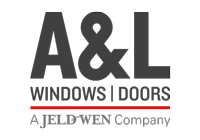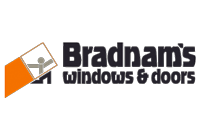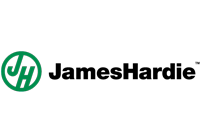 Quality Work – We perform the highest quality work possible, no matter how large or small the project is. Our professional Melbourne pressure cleaners deliver fast and efficient service with meticulous attention to detail.

Years of Experience – You want pressure cleaning in Melbourne that comes backed by years of industry experience.
This is what you'll get and so much more when you work with Pressure Washing Company.

High-Quality Equipment – We believe in having the best equipment available to help us complete our pressure cleaning projects all around Melbourne. It's powerful but precise, and this is why we deliver exceptional results time and time again.

Eco-Friendly – At Pressure Washing Company, we take immense pride in being an Eco-friendly company. Everything we do is done with the environment in mind, and this includes saving water each time we take on a Melbourne pressure cleaning project.