Roof Restoration Services Across Melbourne
We're the experts when it comes to roof restoration. We focus on doing a good job at a fair price.
Your roof will appear brighter, richer and cleaner than it's been in years. In fact, it'll look like you've switched the old tiles for new tiles! Something as small as a water pressure washer can make all the difference to your roof.
Our team of expert roofers use only the highest quality materials. Restoration and roof repair can be costly investments, so it makes good financial sense to use only the best materials. Our tradesmen are highly skilled and experienced professionals. Every roofer is compliant with OHS Regulations and implements safety management systems to ensure the safety of workers, clients and the general public. What kind of roof restorations do you offer? We specialise in both tile and metal roof restorations as well as tile and metal roof painting.
See what our customers say


Katie Sills
a month ago
Positive: Professionalism, Punctuality, Quality, Responsiveness, Value
Really professional, helpful and hard working. Went over and above to deliver a fantastic service.
Services: Rooftop/skylight cleaning, Window cleaning, Power/pressure washing, Gutter cleaning
tom cook
3 months ago
Pressure Washing Team did an outstanding job. It was quite a challenging task, as he had to clean my entire house and the roof, in order to remove lichen. He was extremely cautious with the roof, and warned me that there was a risk of leaking. He used a lot of care when doing the roof, and there were no leaks.
michael bishop
a year ago
I can wholeheartedly recommend the services from Pressure Washing Team. He has washed the outside of our house and all outside pavers. Pressure Washing Team is very thorough, reliable and professional. I don't often make public recommendations, however in the case of this company it is genuine and very well deserved.
Sam Goyder
a month ago
Highly recommend this company! I had my roof pressure cleaned and my driveway cleaned and then resurfaced. Amazing results, plus great communication was made throughout dealing with them.
Ellen Hudson
a week ago
I have been using Pressure Washing Melbourne cleaning for few years now. Knowledge and quality Pressure Washing Team provides is second to none. I would highly recommend him.
Graeme Ceshire
1 year ago
The boys from Pressure Washing Melbourne went above and beyond to make me happy. They cleaned the driveway and balconies which are looking much better than ever.
Michael Loganathan
a year ago
Pressure Washing Melbourne did the most amazing job cleaning our roof. The difference is like night and day. We have no hesitation in recommending Pressure Washing Melbourne services and will definitely be using them again
Jeni Stavreski
a month ago
Highly recommend this company! I had my roof pressure cleaned and my driveway cleaned and then resurfaced. Amazing results, plus great communication was made throughout dealing with them.
COMPLETE ROOF RESTORATION SOLUTIONS
Affordability
You can have your home or building looking refreshed with a restoration that will cost you a fraction of the price of a roof replacement often with similar results. A restored roof will add value to your home and last for years, providing a great return on investment.
Our team offers free inspections and quotes and is the safest way to get a reliable idea of the costs involved with the work you have in mind. Upon inspection, our consultants can discuss with you various options. There are cases where a roof may not benefit from restoration and a replacement would be more economical.
Job Duration
Surprisingly it takes little time to complete a job, sometimes as little as 2 days and with most completed within a week. Restorations can be done with minimal interruption to your home and daily activities.
Because we work with multiple roofers, your request for work will be allocated to our roofer who is closest and has the availability to respond the quickest. This results in reduced wait times and quicker time to job completion rates.
We provide roof restorations for all types of roofs and will clean, repair and re-coat your roof to complete restoration.
The Roof Restoration Process
Roof Inspection
The first and most important stage of any Roofing project is to complete a thorough Roof Inspection. Our skilled Roofers will climb on top of your roof and inspect the state of your tiles, check your ridge caps, and the flashing and generally see if there is anything that is giving us warning signs about the future health of your roof.
Roof repairs
Once we understand the scope of work required and importantly have agreed with you, only then will we begin the roof repair process by replacing any damaged roof tiles with recycled tiles that are of similar condition.
Roof pressure cleaning
Once the roof repair process is finished, then the roof is ready for a good wash using a special high-pressure cleaner. We like to use machines that can generate around 4000 psi to help cut through dirt, lichen and moss and restore every tile to as close to its original condition as possible.
Rebeding & repointing
To get maximum longevity, the ridge capping will need to rebedded. This is necessary when the mortar holding the ridge caps has cracked or broken and is not holding the ridge caps firmly. We take off the ridge caps, replace the bed with fresh mortar and then reset the ridge caps in the right place. 
Priming roof
After the roof has been pressure washed and left to dry, it is ready to start the roof painting process. The purpose of a roof primer is to provide an adhesive link between the tiles and the topcoat. 
Roof painting
The final step of the roof restoration process is coating the roof, commonly known as roof painting.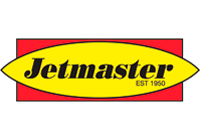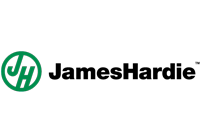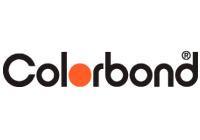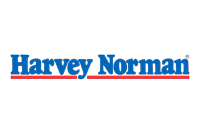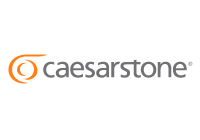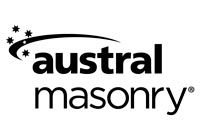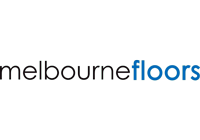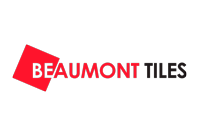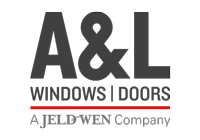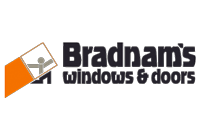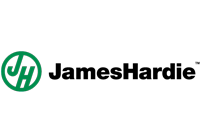 Quality Work – We perform the highest quality work possible, no matter how large or small the project is. Our professional Melbourne pressure cleaners deliver fast and efficient service with meticulous attention to detail.

Years of Experience – You want pressure cleaning in Melbourne that comes backed by years of industry experience.
This is what you'll get and so much more when you work with Pressure Washing Company.

High-Quality Equipment – We believe in having the best equipment available to help us complete our pressure cleaning projects all around Melbourne. It's powerful but precise, and this is why we deliver exceptional results time and time again.

Eco-Friendly – At Pressure Washing Company, we take immense pride in being an Eco-friendly company. Everything we do is done with the environment in mind, and this includes saving water each time we take on a Melbourne pressure cleaning project.