OUR commercial Gutter Cleaning services
To keep your drainage system working at all times, we recommend booking our regular services twice a year.

The dexterous specialists will restore the normal water flow inside your gutters and downpipes, removing branches, cockroach nests, and other obstacles from your guttering system.

Keep in mind that our service is also covered by a one-month guarantee, so make sure to call the Gutter Cleaning Services Melbourne for a free re-clean in case our initial session did not bring any improvements.
Protect Energy Efficiency
Occupational health and safety
See what our customers say


Katie Sills
a month ago
Positive: Professionalism, Punctuality, Quality, Responsiveness, Value
Really professional, helpful and hard working. Went over and above to deliver a fantastic service.
Services: Rooftop/skylight cleaning, Window cleaning, Power/pressure washing, Gutter cleaning
tom cook
3 months ago
Pressure Washing Team did an outstanding job. It was quite a challenging task, as he had to clean my entire house and the roof, in order to remove lichen. He was extremely cautious with the roof, and warned me that there was a risk of leaking. He used a lot of care when doing the roof, and there were no leaks.
michael bishop
a year ago
I can wholeheartedly recommend the services from Pressure Washing Team. He has washed the outside of our house and all outside pavers. Pressure Washing Team is very thorough, reliable and professional. I don't often make public recommendations, however in the case of this company it is genuine and very well deserved.
Sam Goyder
a month ago
Highly recommend this company! I had my roof pressure cleaned and my driveway cleaned and then resurfaced. Amazing results, plus great communication was made throughout dealing with them.
Ellen Hudson
a week ago
I have been using Pressure Washing Melbourne cleaning for few years now. Knowledge and quality Pressure Washing Team provides is second to none. I would highly recommend him.
Graeme Ceshire
1 year ago
The boys from Pressure Washing Melbourne went above and beyond to make me happy. They cleaned the driveway and balconies which are looking much better than ever.
Michael Loganathan
a year ago
Pressure Washing Melbourne did the most amazing job cleaning our roof. The difference is like night and day. We have no hesitation in recommending Pressure Washing Melbourne services and will definitely be using them again
Jeni Stavreski
a month ago
Highly recommend this company! I had my roof pressure cleaned and my driveway cleaned and then resurfaced. Amazing results, plus great communication was made throughout dealing with them.
Benefits of our Gutter Cleaning Services Melbourne
Getting your roof gutters cleaned regularly will significantly decrease the risk of your property being affected by a water damage.

Your roof gutters are a breeding home for pest nests, having your gutters cleaned will ensure your home is safe from pesticides.

Gutter cleaning will ensure the look of your landscape is safeguarded from all the leaves and rubbish that fall from your roof.

Regular gutter cleaning will ensure your gutters are looking in their best shape which in return expands their longevity.
OUR Gutter Cleaning Services Melbourne Process
The uses for steam cleaning
Gutter Cleaning Services Melbourne cleaning experts will arrive promptly at the premises and inspect the gutters. They are fully insured and qualified to perform the service that comes with a proven guarantee.

We take safety very seriously. Not only ours, but your home's safety is very important to us. That's why the teams take all the necessary precautions.

The professionals will remove all leaves and buildup debris manually using a ladder, special gutter blower and scoops. Your exterior drainage system will be thoroughly flushed and cleaned and you will be able to approve the end result after the service.

After the service, the leaves will be packed in bags and thrown in your bin. Keep in mind that unclogging of downpipes below the ground and cleaning of gutters with gutter guards are not included in the service.
The Technology Behind Our Gutter Cleaning Service
The cleaning crew will arrive in a special van, fully equipped with all the necessary equipment, such as ladder, gutter scoops, buckets, gloves, rubbish bags, and a special gutter leaf blower.

They will use a ladder to reach every corner of your gutter system and remove all the leaves and debris manually.

After that, the technicians will rinse the gutters and flush the downspouts to ensura that the system is working properly and there is no blockages.

At the end, all the leaves and dirt of the service will be swept off and disposed of in your bin.

Please note: Our gutter cleaning services in Melbourne do not include unclogging of downpipes below the ground, nor cleaning of gutters with gutter guards.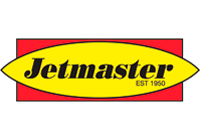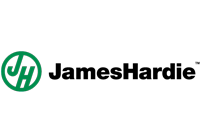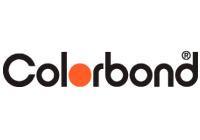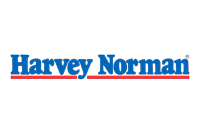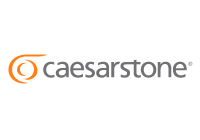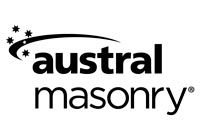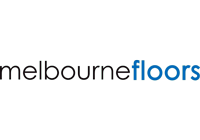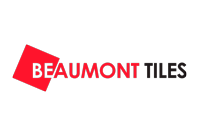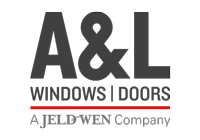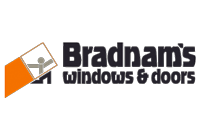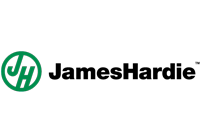 Quality Work – We perform the highest quality work possible, no matter how large or small the project is. Our professional Melbourne pressure cleaners deliver fast and efficient service with meticulous attention to detail.

Years of Experience – You want pressure cleaning in Melbourne that comes backed by years of industry experience.
This is what you'll get and so much more when you work with Pressure Washing Company.

High-Quality Equipment – We believe in having the best equipment available to help us complete our pressure cleaning projects all around Melbourne. It's powerful but precise, and this is why we deliver exceptional results time and time again.

Eco-Friendly – At Pressure Washing Company, we take immense pride in being an Eco-friendly company. Everything we do is done with the environment in mind, and this includes saving water each time we take on a Melbourne pressure cleaning project.